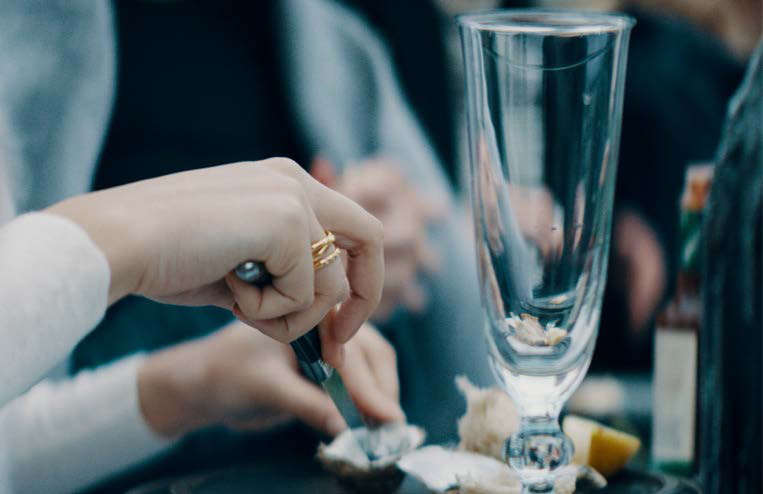 At Stone Copenhagen a key element in our brand philosophy is that beauty and functionalism does not have to be contradictions. Therefore we do not comprise on the quality of our jewelry so that all our products can withstand the test of time.


As our pieces are hypoallergenic 925 Sterling silver or 24 carat gold plated, they are anti rust, and you will be able to wear them for a long time with the proper care and maintenance. The following information are guidelines to ensure that your Stone Copenhagen pieces will remain timeless classics.

Can I constantly wear my jewelry, even in the shower?
Yes, in theory you can constantly wear our jewelry, even in the shower. Our jewelry is designed for everyday use. However, we advice that you allow perfumes, hand sanitizer and lotions to dry before accessorizing. Therefore we do not recommend wearing jewelry in the shower in order to prevent them from tarnishing quicker. This is specifically directed towards our gold plated jewelry.


Try to avoid the jewelry coming into direct contact with hard chemicals, like hand sanitizer, as it might cause your jewelry to lose shine or plating. Should your jewelry tarnish, you can always polish it to restore its shine.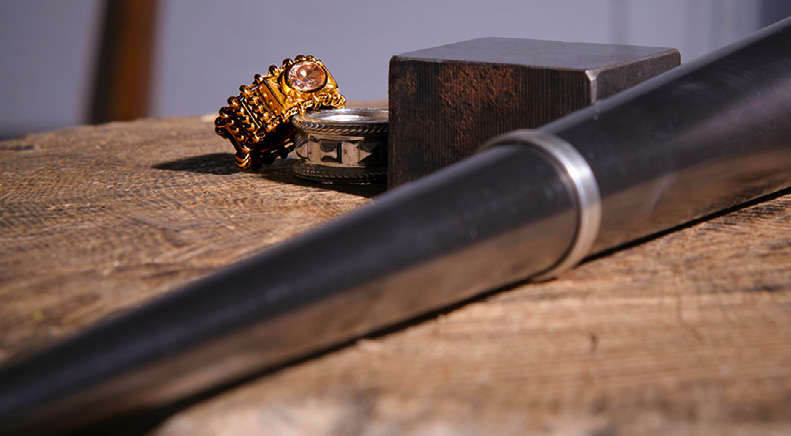 How do I care for my jewelry to ensure longevity?
Take your jewelry off if you are involved in any activity which could scratch, knock or damage it.
Keep it well away from chemicals, such as chlorine. If it does come into contact with chemicals, rinse it in water immediately.
Bathe and apply any lotions or perfumes before you put your jewelry on.
Make sure chains and necklaces are fastened when storing to avoid tangling.
Store each jewelry piece separately, ideally in your provided soft-lined box or fabric bag, so that your favorite pieces do not tangle, rub or scratch one another.
When storing jewelry, please keep it away from sunlight, excessive heat or damp conditions.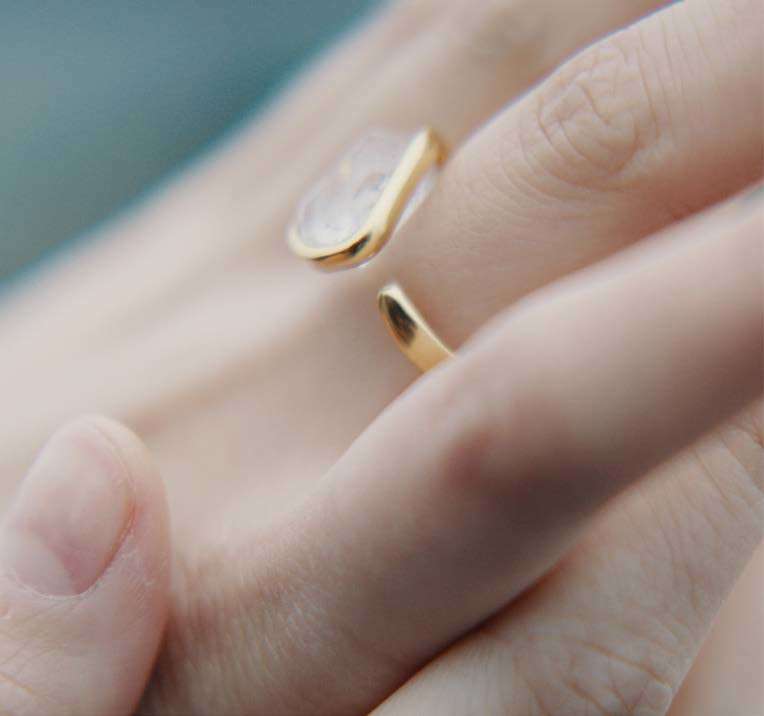 Should I care differently for a piece of jewelry with gemstones, for instance a zircon?
Organic gemstones like Zircons are particularly vulnerable to chemicals and acids, even perspiration. This can cause the gemstone to lose its shine.


Our natural stones are fragile so please be careful with hard surfaces, and we advise you to avoid exposure of chemicals, which can make the stone break or lose its shine.


Can I clean my jewelry?
Yes! We encourage you to clean our jewelry on a regular basis. You can use a damp cloth to clean the surface for oils and dirt.


You can use silver polish to clean our sterling silver pieces, which can be bought at every goldsmith.


Important notes to be aware of:
Since we work exclusively with precious metals, the jewelry are exposed to collision with other surfaces, which can cause scratches. Scratches are not considered as defects, but a sign of everyday wear and tear.


There are some cases where a 925 Sterling silver piece tarnishes quicker than others. This is due to the pH level of every individual. For most people, silver is an easy to maintain material, but if you find that your silver piece tarnishes quickly, it might not be a material suitable for you, and you might have to look at 14/18k Gold instead.


Are my items covered under any warranty?
All Stone Copenhagen products are covered in accordance to the Danish Sales of Goods act. This applies to defects or breakage of item due to manufacturing process. However this does not apply to general wear and tear, misuse and tarnishing. Therefor it is important to take care of our jewelry. For more information see
terms and conditions.